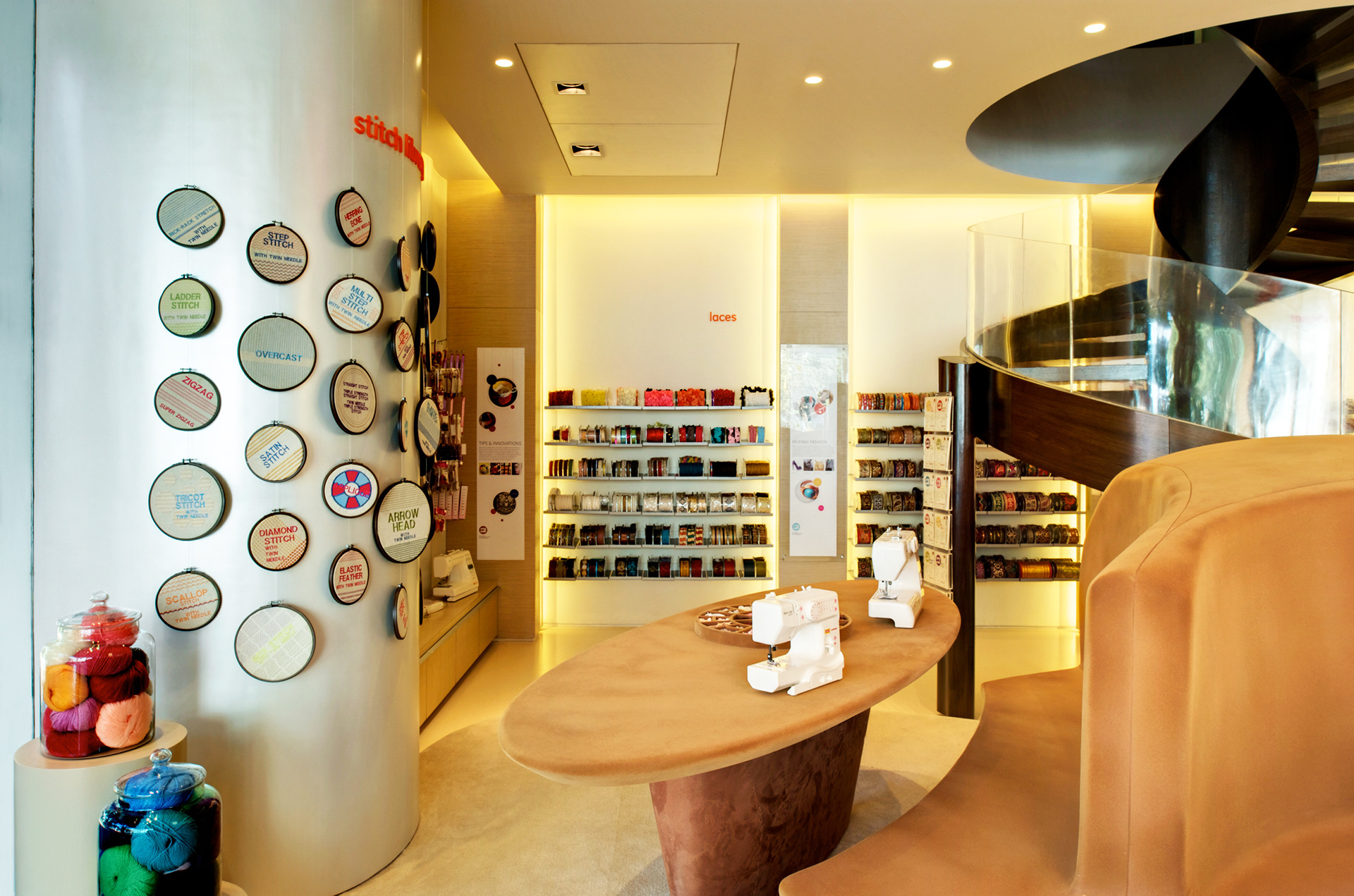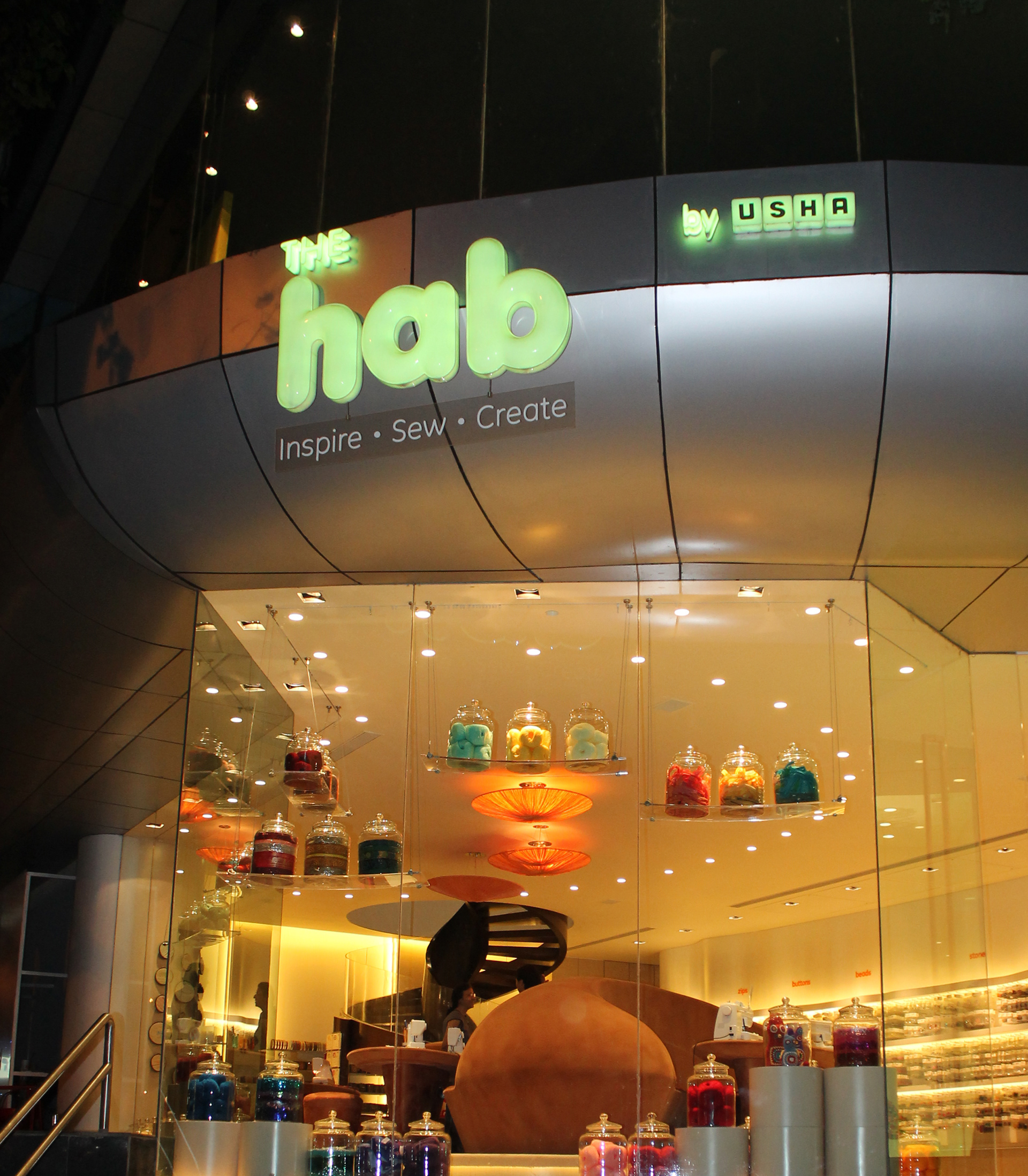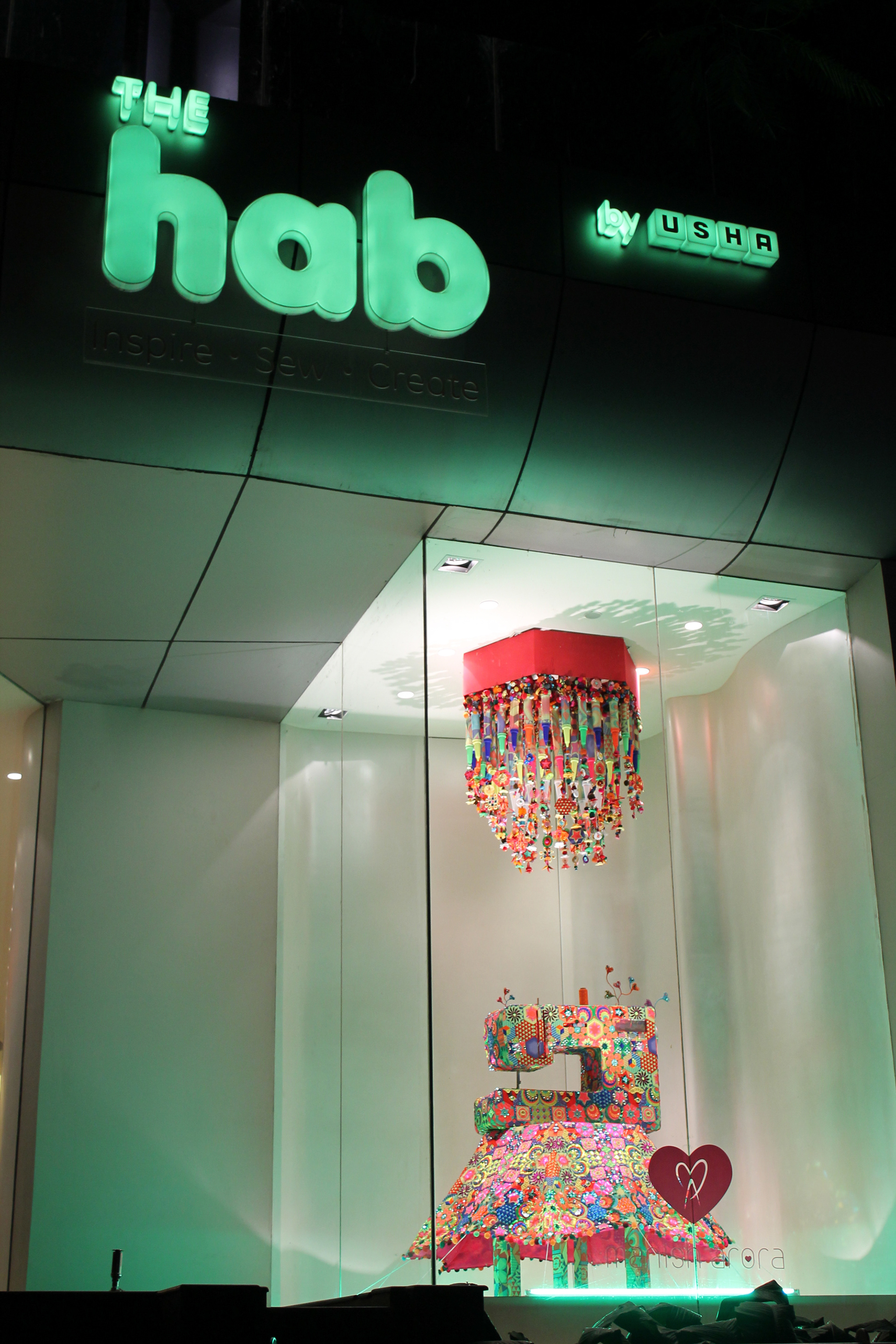 To launch the brand and introduce its products and services as unique offering into the marketplace
To change audience perceptions about sewing in the urban markets
To generate a wave of curiosity in retail concept
To draw the target audience into a new world of benefits and self empowerment
To create a retail plan that achieves the above in a phased manner
To create the store as a space where traditional values and ideals of stitching and sewing work, combines with modern easy-to-use contemporary tools to help individuals create their own expressions.
THE HAB - EXPERIENTIAL STORE
The Hab is a new direction in Haberdashery. An experiential store that invites its audience to undertake fresh, youthful and highly contemporary perspectives on the forgotten art of sewing and accessorising. A retail plan of communication that reflects a new angle with a unique twist on promos, festivals, etc. this store allows you to dig into your creative side. Also enabled through workshops, themes and store exhibits, the Hab represents a fresh expression of the USHA brand, long associated with sewing machines that helps extend the brand's reach to newer target audiences.
- Creative Consultancy
- Retail Strategy & Concept
- Space Design in partner with 'Pinakin Patel'
- Staff Recruitment
- Brand Nomenclature
- Brand Identity Design
- Brand Communication
- In-store Communication
- Way-finding Signage
- Visual Merchandize
- Packaging Design
- In-Store Collaterals Design
- Website Design